Activism
Have an open conversation on Safer Internet Day 2023
3 minutes read
-

Written by Yubo Team
What is Safer Internet Day?
Safer Internet Day is an annual global event organized by the European networks Insafe and INHOPE. Every year in February, stakeholders from all sectors (NGOs, institutions, and companies) mobilize to promote a better internet for young people, their parents, caretakers and educators. They encourage responsible online behaviour by sharing resources and advice. Celebrated in more than 150 countries, this event is a must for digital education.
What is the theme of Safer Internet Day 2023
This year's Safer Internet Day will take place on February 7, 2023 and the theme will be 'Want to talk about it? Making space for conversations about life online.' The objective is to put children's and young people's voices at the center of the day and encourage them to share their experiences online, in turn, to help shape the safety support that they receive.
This year is a special one, as the event will be celebrating its 20th anniversary. To celebrate this, the organizers will highlight all of the achievements of the past years during a big virtual event where they will also be giving the floor to young people to describe their online experience and discuss new solutions for the future. This event perfectly fits with the theme of the year, allowing the younger generations to express themselves and to be heard by institutions and companies.
What is Yubo doing for Safer Internet 2023? 
For the fourth year in a row, Yubo is taking part in Safer Internet Day to offer helpful resources and information to our users. To do so, Yubo is collaborating with two NGOs for in-app swipe campaigns in the US, UK, France, Canada, Ireland, South Africa and Australia. 
Our Partnership with Childnet
What is Childnet? 
Childnet is a UK-based charity working to make the internet a great and safe place for children and young people. They empower children and those who support them in their online lives by sharing the knowledge and skills they need to make the most out of the internet. 
Childnet is also one of the historic organizers of Safer Internet Day, so they are the perfect partner to help us provide resources relevant to the event's themes.
What is Yubo organizing with Childnet? 
At Yubo, our mission is to empower young people to discover and belong. It is, therefore, essential for us to provide our users with as safe a space as possible to express themselves and share their ideas and opinions. 
The theme 'Want to talk about it? Making space for conversations about life online is a theme that is very close to our hearts, and we wanted to involve Childnet directly in sharing resources and advice with our users. 
In working with them to create an in-app campaign, our English-speaking users will be able to access helpful tips and information through swiping beginning February 7.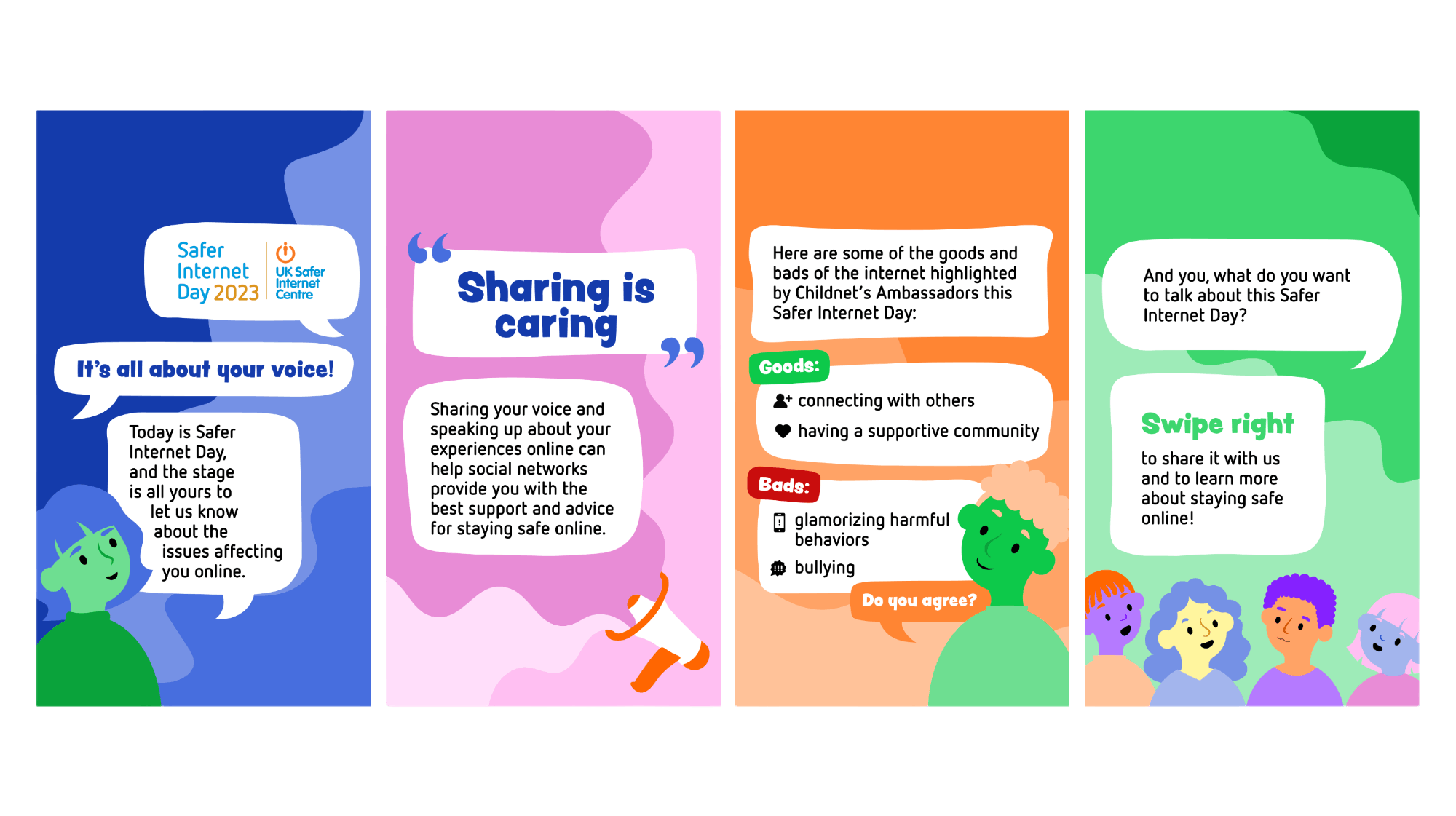 This campaign has been specifically designed to encourage young people to share their online experiences. All users who decide to swipe right on the campaign will be redirected to the page with tips on how to participate in this year's Safer Internet Day and especially on responsible online behaviour.
If our users want to go further, they can also participate in this quiz created by Childnet for Safer Internet Day.
Partnership with Respect Zone
What is Respect Zone? 
Respect Zone is a French NGO specializing in the prevention, support and care of young people facing cyber-violence, cyber-bullying and online hate. The NGO is known for its proactive vision and does not hesitate to bring these issues into the public debate in order to raise awareness among key stakeholders.
What is Yubo organising with Respect Zone? 
Yubo and Respect Zone have been partners for a long time, and we have the same proactive vision for the safety of our users. It is important for us to collaborate with organizations that share our values and that will understand and support our approach to online safety. 
Respect Zone is constantly working to improve its reporting and user support systems. They recently released a Respect Zone app, which helps users to manage cyberbullying or online harassment by providing them with tailored advice depending on their situation and who they are (young person, educator or parent). The app raises awareness of the invisible signs of cyberbullying and supports anyone who finds themselves a victim of it by offering a space to express themselves in complete safety. 
Yubo will be supporting Respect Zone by sharing its awareness campaign with its French users and promoting the app to its young community who may encounter bullying and harassment online. 
To promote its new app, Respect Zone has created three mini clips depicting situations of harassment and the effect it can have on young people. To be relevant to as many people as possible, the clips cover different issues such as sexual harassment, body shaming or homophobia. These clips will help make users aware of all the varying forms of harassment and of the effects they can have.