3 minutes read
-

Written by Yubo Team
Is Yubo free?
Yes, Yubo does not cost anything. It's a free app to download from the Appstore or Google Pay Store. All Yubo's main features are free to use.
One thing that makes Yubo unique when compared to other social apps, is our freemium model. We provide our users with the option to purchase bonus features to enhance their experience on the app, similar to what is often seen across gaming culture. Again, Yubo and all of its core features are completely free to use, but some users who want a bit more out of their Yubo experience might want some of the bonus features offered.
What are YuBucks?
YuBucks are Yubo's in-app currency that allow users to purchase things like Pixels and Boosts from our in-app store. There are a variety of YuBuck bundles users have the option to purchase, offering different quantities to better fit their wants. We noticed that our community often tops up their YuBucks balance quite often, so we introduced a YuBucks subscription which gives users 3,500 YuBucks every week at a discount rate. You cannot send YuBucks to other people, but you can send your friends Pixels!
What are Pixels on Yubo?
Pixels are Yubo's in-app digital collectables. At the time of writing this Yubo has released 13 editions of Pixels! Each new Pixel edition is done by a different artist that Yubo collaborates with in order to deliver fresh and amazing Pixels every time. Most Pixel collections are limited editions, which means that they are only available for a limited time. Others have made it to our Pixel Hall of Fame and are around forever. For example, the Zodiac Pixel collection will always be available because our users like sending friends their zodiac signs on their birthdays. And of course, there are other classics like Dabocado and Rhinomillion that we just don't have the heart to get rid of.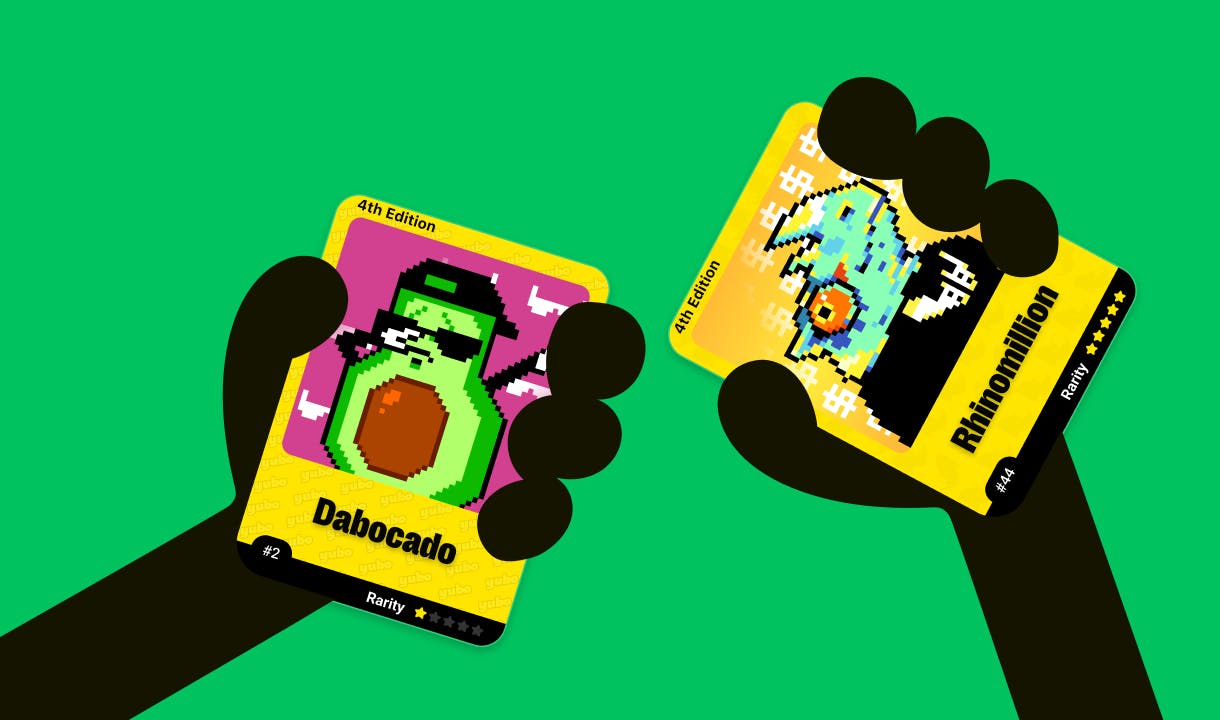 What are Boosts?
You might be wondering, what does a Boost do on Yubo? Well, a Boost promotes the livestream you are in, making it more visible on the livestream page so other people are more likely to see it and join you and your friends. When our community tries to host games or funny conversations that pair better with a large audience, they will boost their live in order to get more engagement.
You have the option to do a single boost or you could go big and do a 30x boost! Other lives might be boosted as well, so it is good to know that the live with the most Boosts is the top live and the rest follow in Boost order. Many boosted lives going on at the same time may cause a Boost war, where users will try and out-boost other lives to claim first. But there's a catch (literally). Boosts only last for two minutes and then they expire. This is where the phrase, "catch the Boost" came from. If you hopped in a boosted live, you definitely heard it.
What is the Power Pack on Yubo?
With the Power Pack you get a free Boost, Turbo, and Spotlight every week and unlimited swipes, plus the ability to see who swiped on you.
Spotlight puts your profile at the top of users home screens, making it easier than ever to form new connections. As soon as they click on your spotlighted profile, they can send you a message, so you better be ready to talk!
Turbo makes your profile a priority in the swipe section. After activating Turbo, your profile will be the first one to appear in everyone's swipes – talk about getting noticed. There are time options for Turbo as well. If you have the Power Pack or the Elite Pack, which we will get to next, you get a free Turbo every week that lasts five minutes. But, if you have some extra YuBucks lying around, you can use those to increase the time duration to up to two and a half hours! 
The Power Pack is Not Enough?
While the Power Pack is definitely powerful, a little pun intended, the Elite Pack is the all access pass to Yubo. Elite Pack owners get everything the Power Pack has to offer plus a few more features, like: sending messages before you become friends, appearing first in swipes to everyone you swipe right one, and being able to see your swipe history. 
Again, every core feature of Yubo is completely free. The Power Pack, Elite Pack, Pixels, and YuBucks are for those who are willing to spend a little to get more out of Yubo. Please enjoy our app responsibly. Occasionally, Yubo hosts fun "competitions" or giveaways on Instagram and Twitter where you can win awesome Pixels or even the Power or Elite Packs for free!