Activism
Yubo supports Childnet Film Competition
4 minutes read
-

Written by Childnet & Yubo Team
Empowering young filmmakers: Join the Childnet Film Competition!
Do you ever come across successful videos online and think, "I could make that"? Are you keen to develop your skills behind the camera and explore technology in a way that inspires others? Yubo is excited to share the news of this initiative hosted by its long-time partner Childnet, which will allow you and the whole Yubo community to share your creativity.  
What is Childnet Film Competition
The Childnet Film Competition is an annual event open to young people ages 7 to18. The competition gives young people everywhere a platform to showcase their creativity and digital skills while promoting the positive use of technology. The competition is run by Childnet International, a leading charity in helping to make the internet a great and safe place for young people. 
This competition provides young people with the opportunity to contribute their thoughts and opinions about life online, spark important conversations and be part of a movement towards a safer and more positive online world.
There are two competitions which are now open for entries: the UK competition and the International competition. The UK version is open to young people in the UK, while the International version is open to young people from around the world. 
So, what kind of films can you submit? 
The answer is anything that relates to the theme of the competition, which you can view below!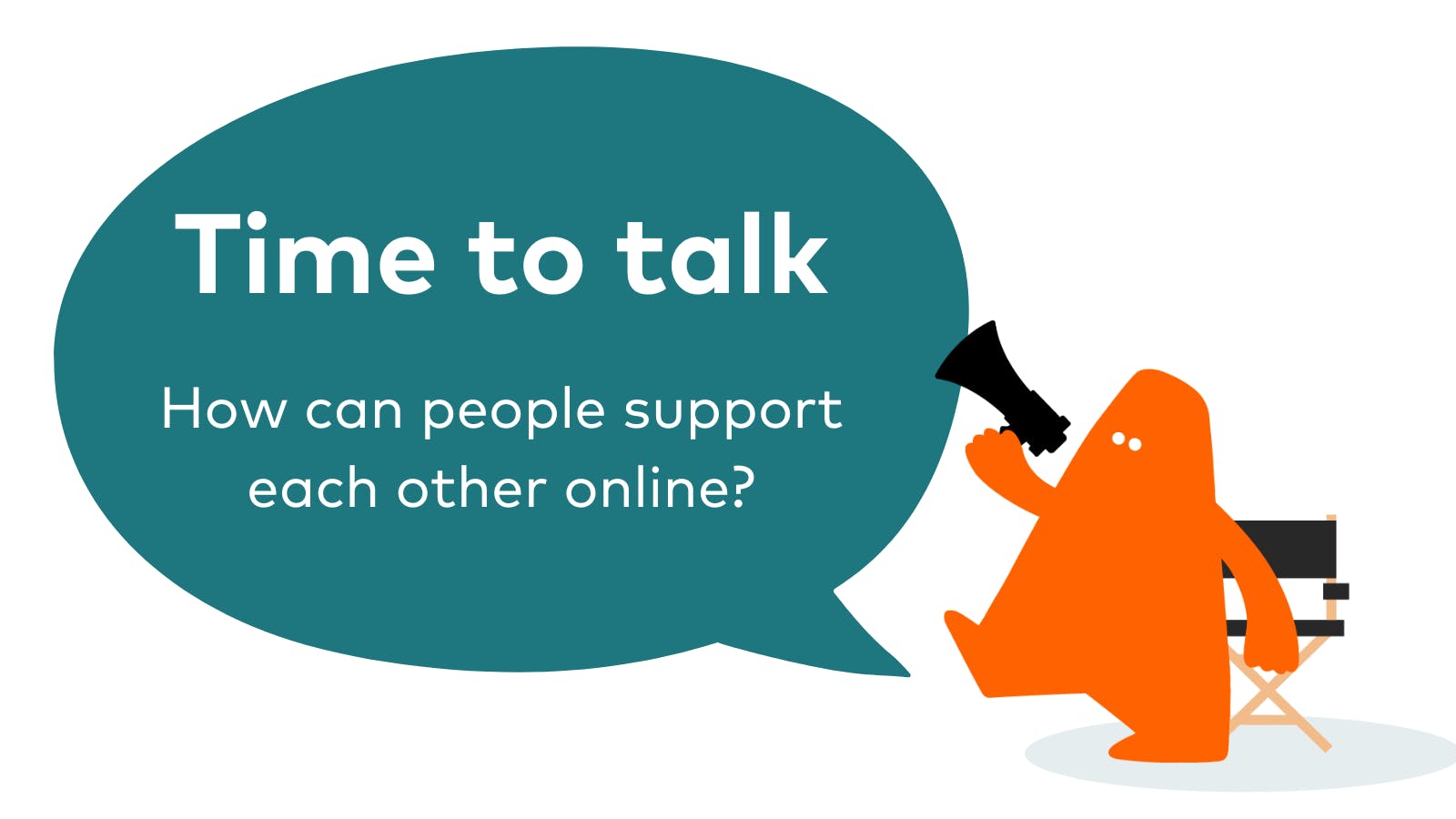 "Time to talk! How can we support each other online?" 
Films can be live-action or animated, fiction or documentary, serious or humorous – but they can be no longer than two minutes and must reflect a positive message. 
Whether you're entering the UK or the International competition, there is a secondary category is open to all people ages 11 to18, so this would be great if you're in a school, college, youth group or film group.
What do the winners and finalists of the Childnet Film Competition win? 
Not only will finalists become young pioneers of online safety and be featured on Childnet's website and social media, but there are spectacular prizes up for grabs for their school or youth group too! 
Finalists of the UK competition will be invited to London, where they will see their films screened at the prestigious BFI Southbank and judged by esteemed members of the film industry. 
Winners of the International category will win £500 for their school to spend on filmmaking equipment, so future generations can follow in the winners' footsteps and pick up the camera!
More of a designer than filmmaker? 
Are you interested in creating a film, but don't have access to a camera or the resources to produce a full-length film? Then the "Storyboard" category is perfect for you – in this category, you can create a storyboard that tells a story about online safety. You don't need any fancy equipment or software – all you need is a pen and paper! 
Even better, you can enter this category independently and still win fantastic prizes, such as a professional graphics pen. This is a great opportunity to showcase your creativity and share your own message and experience around online safety.
Why enter the Childnet Film Competition?
Build your skills: By participating, you will have the opportunity to develop your filmmaking skills, whether writing, directing, editing or drawing.
Showcase your talent: Share your flair and creativity with Childnet's audience and leading industry professionals. This can help you gain recognition, build your portfolio, and potentially even open doors for future opportunities.
Win: You could end up winning your school some fantastic filmmaking equipment, and empower future generations to follow in your footsteps. Not to mention, your film will gain recognition with industry and on social media!
Gain experience: Entering a competition allows you to gain real world experience in the filmmaking industry: meet deadlines, follow the brief, and work effectively within a team.
Make a difference: The Childnet Film Competition's online safety theme enables you to use your filmmaking skills to make a positive impact and raise awareness about important topics within online safety.
What next?
If you're interested in entering, why not take a look at Childnet's videos on YouTube explaining each competition?
You can also head here to watch the International video.
It's important to note that if you're interested in participating in the Childnet Film Competition, your teacher or youth group leader must submit the film for you. So, if you're interested in taking part, make sure to approach the relevant adult at your school, college or youth group. There is no limit to the amount of groups that can enter per school, so everybody gets a go.
Each film has to be created as part of a group, so have a think about who would make a great team – each group should be no larger than eight.
Head to childnet.com/film to learn more about the competition, and access the resources to support you in your filmmaking journey.
If you're looking to enter the International competition, the webpage your teacher will need to go to is here.
Jude's journey with the competition
Jude first entered the Childnet Film Competition in 2013, where he came 2nd place in the primary category for his creative clay animation work. In 2016 he went on to win 1st place in the secondary category with another clever clay animation. 
Jude has since lent his support as a competition judge, created content to support Safer Internet Day and also created top tips on storyboarding for future aspiring filmmakers. Pursuing his talent and passion for all forms of animation, Childnet recently heard that he is now in his first year at Edinburgh University studying for a BA Honors in animation. 
He says that entering the Childnet Film Competition helped drive him to get him where he is today – will you follow in his footsteps? 
Why does Yubo support the Childnet Film Competition? 
At Yubo, our motto is to empower young people to discover and belong. When Childnet first told us about this competition, we knew we had to help spread the word to our community. Through this competition, you can share with the world your boundless talent and creativity that is so characteristic of you. 
Childnet is a trusted partner with whom we regularly collaborate to provide valuable resources on how to stay safe online. You may have come across our latest swipe campaign that we organized for Safer Internet Day 2023 (if not go take a look at the article, you can find many great tips). Together we can support the next generation to thrive in the safest possible environment and ensure a caring online space.