Yubo Generation
Randos, Yubo's path to web3
3 minutes read
-

Written by Yubo Team
Yubo recently unveiled its first NFT collection, the Randos!
🎉 Randos is a collection of 10,000 NFTs that unlock exclusive status, perks and privileges on Yubo and beyond. With over 60 million app sign-ups, Yubo is ready to pave a way for its users to join the web3 world and contribute in a socialize-and-earn economy. Randos is just the first step in building this exciting new Yuboverse. 
🚀 Whether you're an experienced NFT investor, or someone who loves streaming on Yubo, Randos has something for you. To grant more ownership of the platform, Yubo will share revenue from VIP event ticket sales with Rando Owners. There will be many other ways to earn revenue and control a more meaningful stake in the company.
😍 In addition to revenue sharing, Rando Owners will unlock a suite of new features. You will receive a unique hexagon profile picture, verified checkmark, and exclusive tag. Rando Owners will also be able to send a special-edition copy of their NFT as a gift (called a Pixel) on Yubo. And last, all Owners will receive a 3D avatar version of their NFT that they can wear on Yubo and beyond. 
🦾 Each one of these benefits is a stepping-stone toward Yubo's new web3 world, but the most important utility is the creation of our new cryptocurrency. Upon launch, and as a thank you for being an early-investor, every Rando Owner will receive an amount of this currency. All Yubo users, new and old, are ready for the new socialize-and-earn economy our crypto will unlock. If you're ready to help us build the Yuboverse, mint a Rando NFT!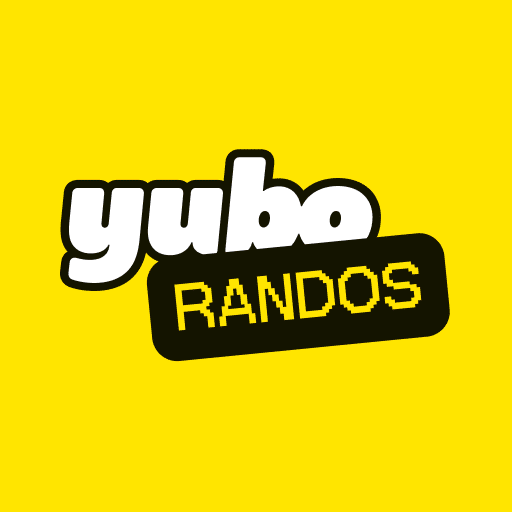 Join our Discord: Coming soon...
Check out the Randos website: https://randos.yubo.live/
And follow all the Randos news on Twitter: https://twitter.com/Randos_Yubo