Gen Z
Yubo Horoscope: Pixels
5 minutes read
-

Written by Yubo Team
Yubo's digital collectibles, Pixels, are a beloved part of the app. Users can collect them, display them on their profile, and even send them to their friends as a token of their friendship or appreciation. But, with over 10 collections of Pixels released and a rotating selection in the store, how do you decide which Pixels to add to your profile? Well, we'll tell you which Pixel represents you best based on your zodiac sign! 
Aries: Snarly #17 5th Edition
What could possibly be a better match for a headstrong Aries than Snarly, the blinged-out Black Panther? Strong, confident and unafraid describes the both of you perfectly. Snarly's 5-star rarity makes it just as elusive as an Aries too. So, bear your fangs and add Snarly to your collection!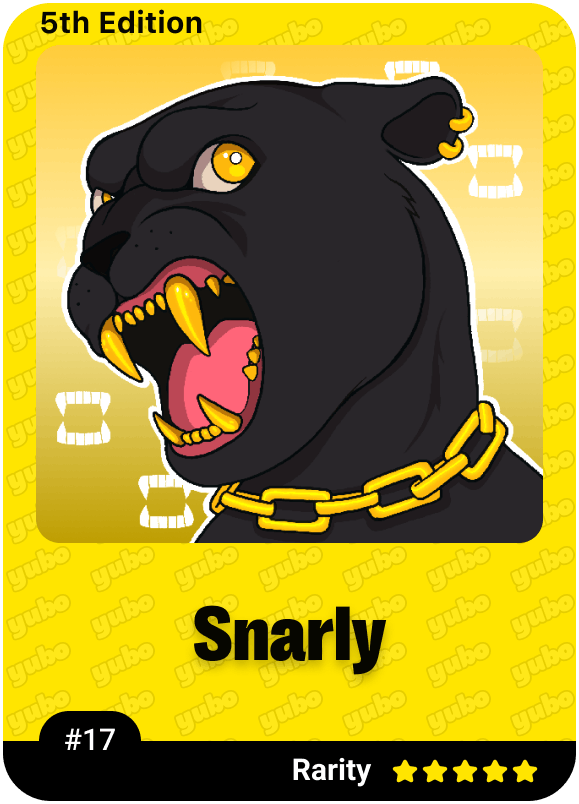 Gemini: Conspyramid #36 4th Edition
Geminis are naturally questioning. You love to discover and solve any mystery given. That's why you're most fitting for the Conspyramid Pixel. The best way to discover ALL the secrets? Become a part of them. Dictate your own conspiracy with Conspyramid.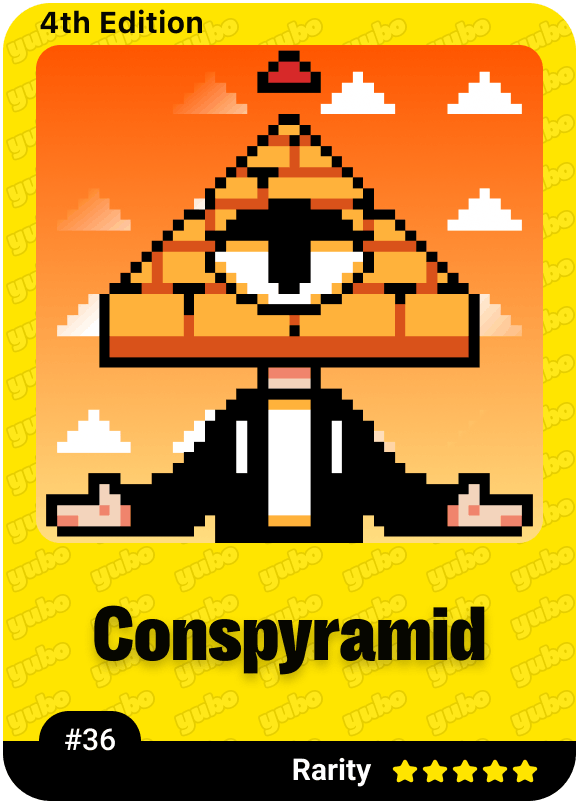 Scorpio: Torchita #38 5th Edition
Without a doubt, Torchita is a Scorpio, and that's why Torchita is the perfect Pixel for you. Not only does Torchita have unmatched style (hello flame glasses and a bold red lip), but she's a fan of fire. And what represents the intense passion of a Scorpio better? Nothing, that's what.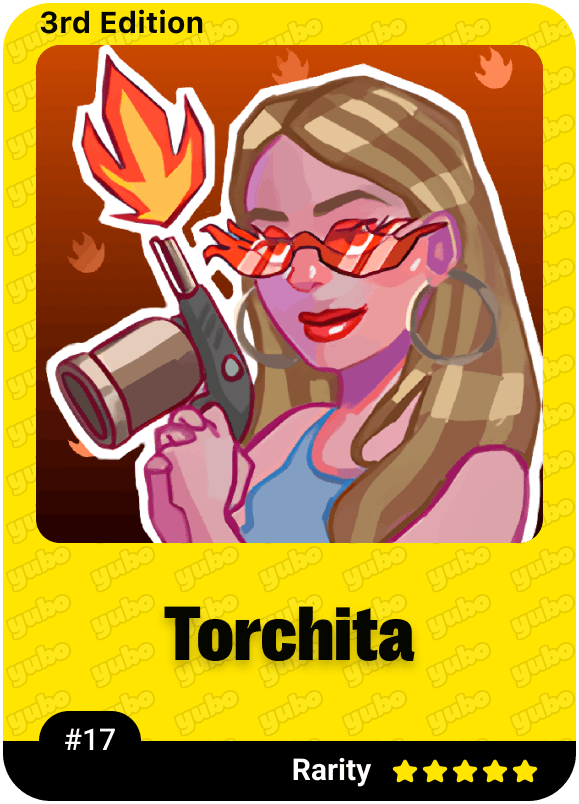 Taurus: Rhinolux #56 1st Edition
Stubborn as an ox? How about stubborn as a Rhinolux? Just like the Rhinolux, you're likely strong, sturdy, persistent, and someone who will do anything to defend those they care about. So, prove that on your profile by adding the Rhinolux Pixel today. And consider sending some to your friends to prove they have the loyalty of a Taurus behind them.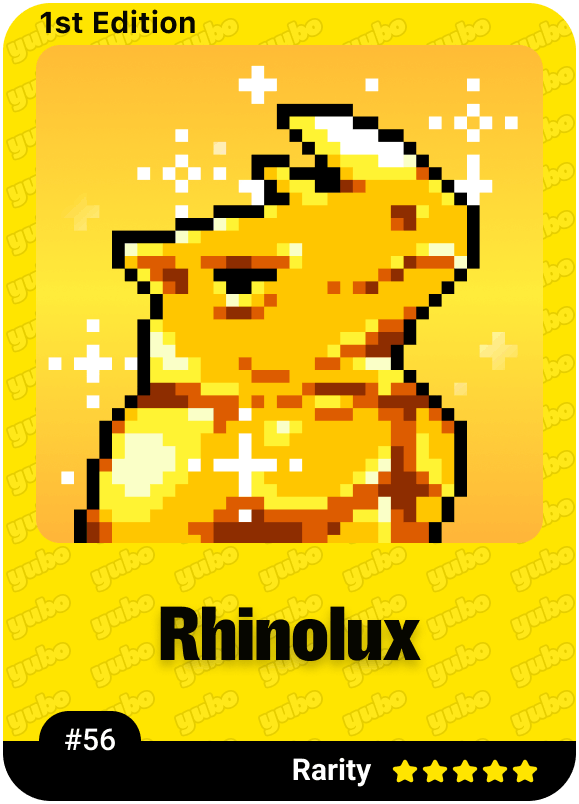 Cancer: Moozie #25 8th Edition
Only the most adorable, pinkest and most charming Pixel could be fit for a Cancer. With pink hearts all over, Moozie represents a Cancer's loving and empathetic side. That's really all there is to it, we know you're probably melting from cuteness.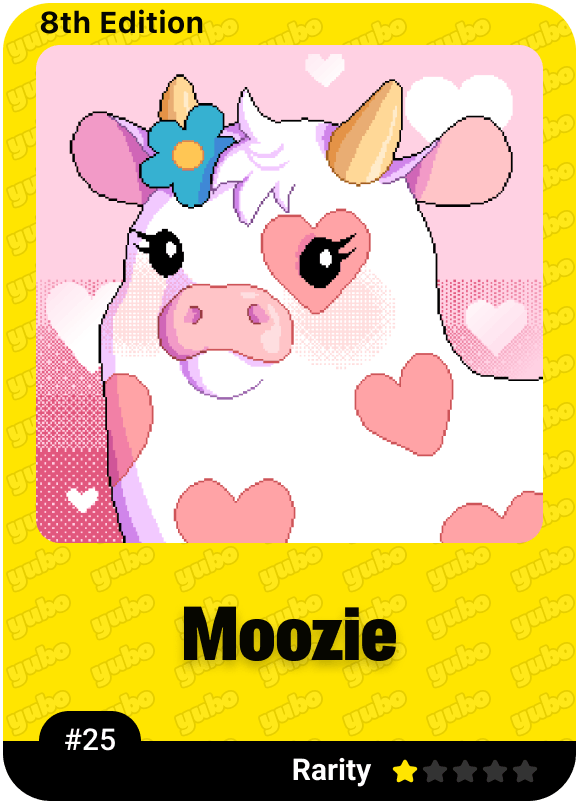 Leo: Camillion #60 1st Edition
Only the most rare and valuable Pixel is fit for a Leo. Camillion, from Yubo's first Pixel collection, is one of the most sought out Pixels to exist, and for a good reason. That tux wearing, color changing creature is a perfect match. With a pride and natural charisma that can only be on par with a Leo's, Camillion is the Pixel your profile needs.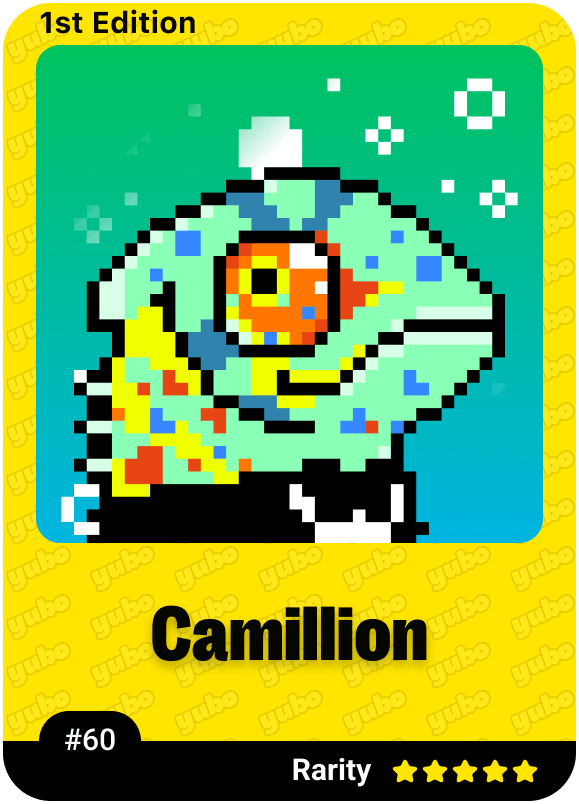 Virgo: R Kade #51 7th Edition
The classic style arcade Pixel, R Kade, is your perfect Pixel. If you've ever played PacMan or any of the retro games, you would know that a certain level of perfectionism is required to succeed. That sounds right for any Virgo. Let's not forget the reliability factor of a classic arcade machine, just like a Virgo. Are you ready to play?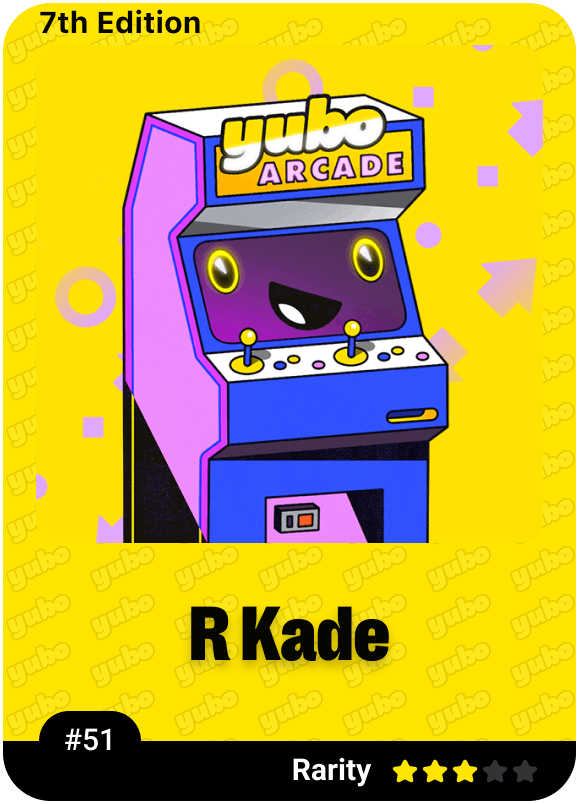 Sagittarius: Scubacious #17 4th Edition
Sagittariuses love to explore new places and a deep curiosity about the world around them. That's why Scubacious is the perfect Pixel for you! Scubacious love to scuba dive, an activity that allows people to explore the depths of the ocean and discover all the wonders beneath the surface. So, represent your love for adventure with this underwater Pixel.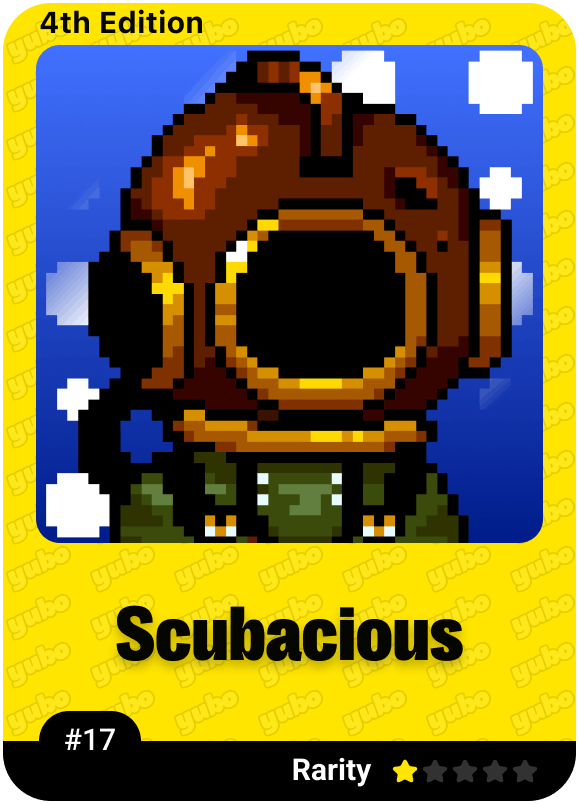 Libra: Glacia #41 4th Edition
Frankly, Libra, we think Glacia is your perfect Pixel just because of the vibes. Like Glacia, you're a charismatic social butterfly who's ready to hit the dance floor and have the time of your life. We also can't forget to mention that amazing style. Glacia is the Pixel for any Libra.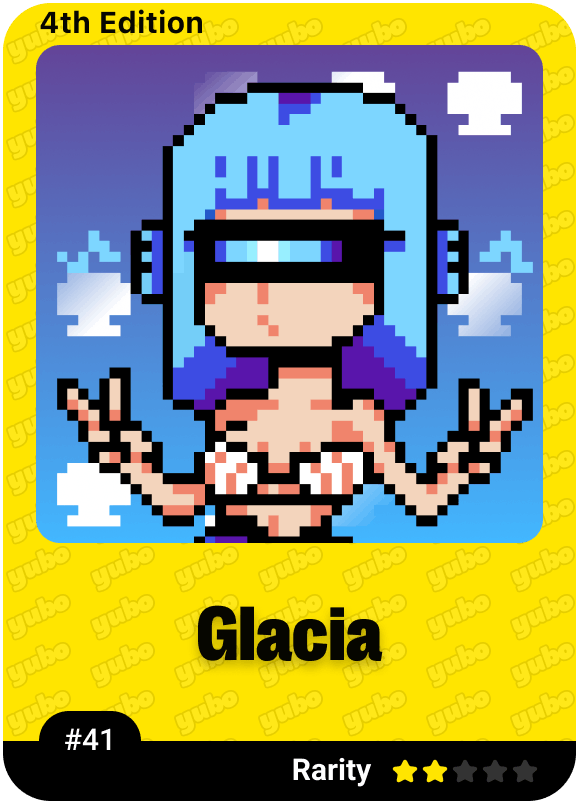 Capricorn: YEET PEET #27 1st Edition
We're taking a slightly different direction with this one. Rather than showing a Pixel that represents your zodiac sign, we're recommending a Pixel to inspire you Capricorn. How is YEET PEET inspirational? Because it's FUN. Capricorn, you're a natural overachiever, so we want you to take a break and enjoy the moment. All you have to do is say YEET PEET out loud three times and you're guaranteed to smile.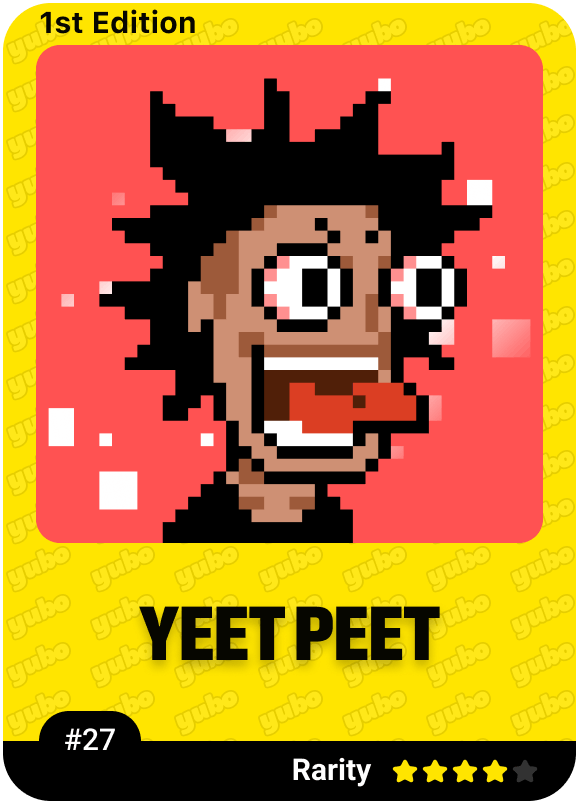 Aquarius: Hootie #21 2nd Edition
Intelligent, independent, and free-spirited represents an Aquarius, but it also represents our resident owl Pixel, Hootie. Let's also not ignore that the both of you are on the more unconventional side. You don't give in to societal norms and in fact, you even like to challenge them to pursue your interests. So, be proud of who you are by adding Hootie to your profile and who knows, maybe this will help you find your flock.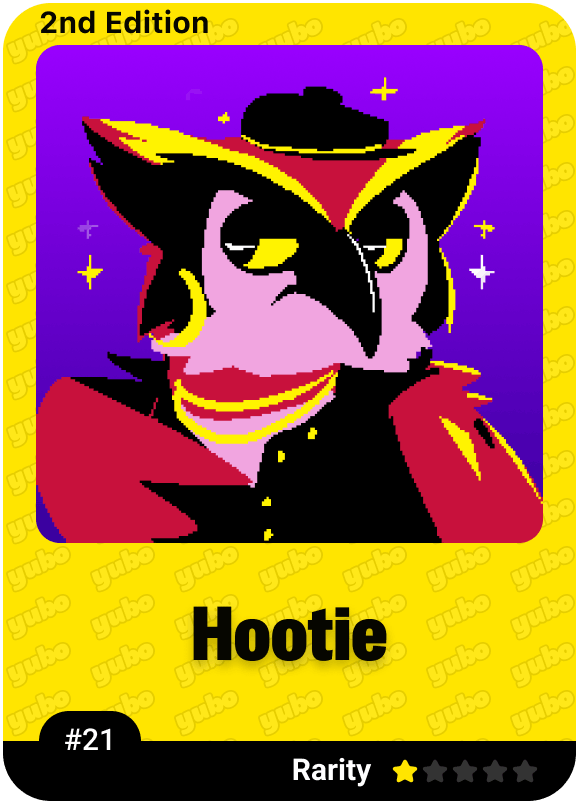 Pisces: Yunicorn #63 1st Edition
A one-of-kind magical creature is what we would call both a Pisces and a unicorn. That's why your perfect Pixel would be Yunicorn. Your imagination and creativity are unmatched, and you have a deep connection to those around you. Just like Yunicorn, you're a magical individual and that's why Yunicorn is the best Pixel for you.