Safety
Yubo's Partnership with e-Enfance/3018: A Commitment to Online Safety
5 minutes read
-

Written by Yubo Team
Our collaboration with e-Enfance/3018 is a very valuable partnership for Yubo.
It all started in 2017 when our COO first introduced Yubo and our works on safety to them. Since then, our partnership has grown, and we now work hand-in-hand to ensure the safety of our users.
During our most recent visit to 3018's call center, the Yubo team had the opportunity to see firsthand how they operate.
Yubo's Safety Advisory Board, composed by-world leading experts in online safety and child protection, was visiting us Paris, so we all went together for the visit. A great opportunity for the participants to engage in stimulating and informative exchanges with professionals and peers in the field, whilst gathering valuable insights from experts, and contributing their own perspectives to the conversation.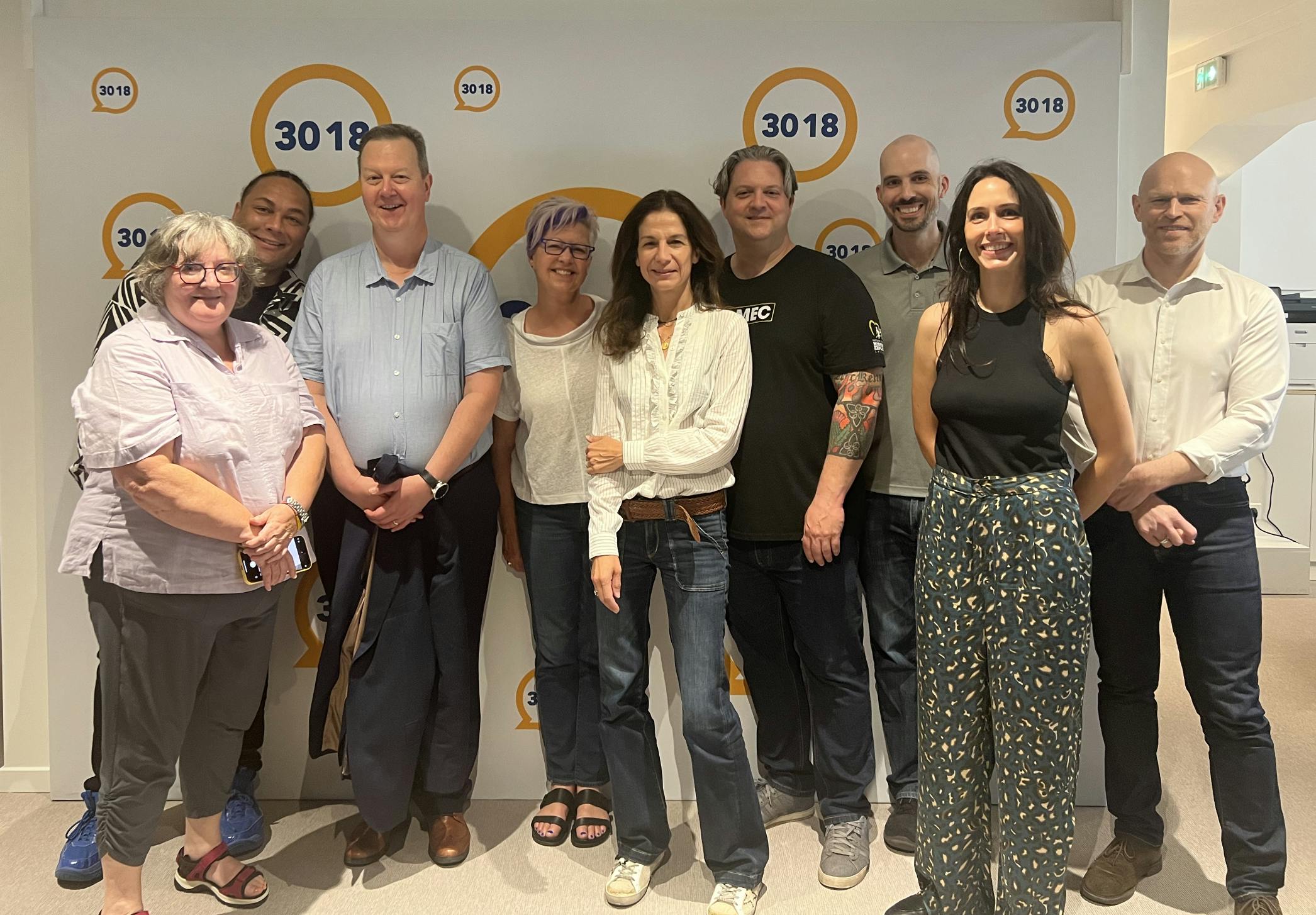 What is e-Enfance/3018?
The e-Enfance Association plays a crucial role in protecting minors on the internet and raising awareness about the potential dangers of cyberbullying, cybersexism, and other forms of cyber violence. Their 3018 hotline serves as the national number for victims of cyber violence in France, providing a unique entry point for all issues related to young people's digital use. They also offer support for digital parenting so that young people can safely enjoy the internet.
How does the Yubo and 3018 partnership work?
We are proud to have @e-Enfance/3018 directly integrated into the Yubo app. Our partnership allows us to provide our users with support and resources if they encounter any issues while using the platform. And we are not stopping there. We have implemented a system to detect distress situations and suggest engaging in a discussion with e-Enfance/3018 immediately. Chat is a privileged format on Yubo, so it's great that our users can communicate with the helpline this way.
On their end, the team at @e-Enfance/3018 receives notifications from Yubo directly on a dedicated iPad, ensuring that they can quickly and effectively respond to any issues that arise.
A collaboration that will keep on growing
Since the beginning our team has been dedicated to help GenZ users forge healthy social media practices.
@e-Enfance/3018's dedication and commitment to help young people stay safe online is very inspirational for us.
Our collaboration has been incredibly productive and successful, and we are proud of the work we do together. We remain committed to improving the safety of our users and will continue to work closely with @e-Enfance/3018 to achieve this goal.
In fact, we are exploring new initiatives and ways to enhance our existing efforts, such as the possibility of expanding our partnership to other countries and regions.
We believe that the work we are doing with @e-Enfance/3018 is making a real difference. By working together, we are helping to protect young people and creating a safe and welcoming online environment for all. We are excited to continue this important work and to see what the future holds for our partnership.