Company
Yubo Completes Series C funding Round of $47.5 Million
3 minutes read
-

Written by Yubo Team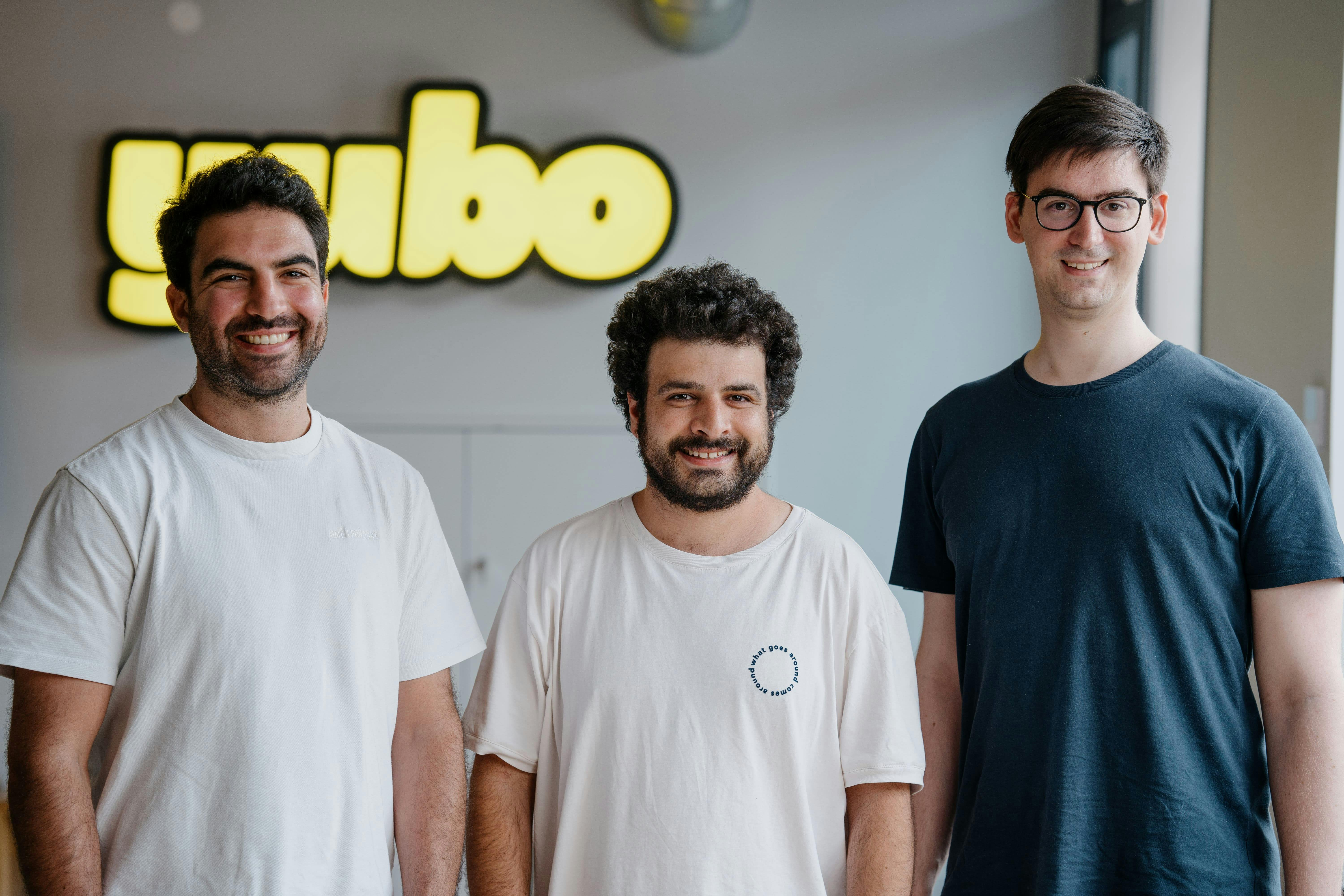 Latest funding round follows a year of exponential growth for Yubo with an increase of 400% of time spent in live stream, as Yubo has already attracted over 40 million young people worldwide.
Yubo, the leading platform for young people to socialise online, today announces a $47.5 million Series C round, led by existing investors Idinvest, Iris Capital, Alven and Sweet Capital as well as new investors, including Gaia Capital Partners. As a part of the round, Jerry Murdock, co-founder of Insight Partners (investors in Twitter, Snapchat, TrueCaller…), will also become an independent member of the Yubo board.
In less than a year, Yubo raised over $60m with international investors such as Village Global and the current round investors. The new funding round will be used to support further product development of the platform and strengthen its place as the leading social space for GenZ to socialise online. Yubo is dedicated to creating a safe social space for young people, inspired by the best of offline interactions and powered by online possibilities. Designed to renew the concept of social media being fuelled by likes or followers, Yubo is quickly transforming the way in which Gen Z connects online by giving young users a place where they can just hang out and be themselves without any pressure to perform.
Strong ambitions after a year of exponential growth
Since its launch in 2015, Yubo has grown significantly in key markets including the US, the UK, Australia, Canada and France. In 2020, the time spent in live streams increased by 400%, as 100 000 live streams are launched every day.
The company seeks to increase its international growth even further, with ambitions to expand its community in Southeast Asia, Japan, Taiwan, and South Korea. Yubo also plans to open offices in every key region, in particular strengthening its presence in the US with offices in New York, to further support its largest user base.
Following a successful year in 2019, Yubo is expected to end 2020 with a revenue of $20million, doubling its turnover from 2019. To support and accelerate the development of the platform, Yubo plans to multiply by 10 his workforce, including its safety team all around the world.
"Yubo has an innovative and differing business model among other social media platforms and manages the difficult task of connecting with Gen Z all around the globe. The app has quickly established itself as a leader in the highly competitive US market, as well as in all English-speaking countries. I strongly believe its innovative approach to socializing online will make it the must-have social space of tomorrow." comments Jerry Murdock.
Product development: an innovative and educational approach to enrich users experience
The Series C investment will be used to further develop the app's dedication to livestreaming capabilities, adding new features which will diversify the ways in which Yubo users can interact.
These new capabilities will further enrich the user experience with more content via a YouTube integration, new activities and games. Yubo is also partnering with Snap Inc. to integrate Camera Kit, bringing Snapchat's camera and AR lenses to the Yubo platform. Finally, Yubo will develop unique recommendation algorithms to personalize its users' experience based on their interests, social interactions, and activities on the app.
This funding round will also be used to further strengthen the platform's commitment to developing unrivalled safety measures. Yubo's dedication to building industry-leading safety features, such as age verification and real-time intervention, will continue growing and raising the bar with the support of this new funding. This latest investment will be used to establish additional, regional helplines across every active country, as well as moderation capacities in more than 36 languages, to enhance the platform's capabilities in supporting the safety of its users in all regions in which Yubo is active. Also, Yubo will continue increasing its in-app support and prevention capabilities with educational tools and key partnerships with NGOs.
Commenting on the announcement, Sacha Lazimi, CEO and co-founder of Yubo says, "2020 has been a significant year for Yubo, and we are thrilled to be ending the year on such a high. Five years on from the launch of the platform, we are proud to have created a new social space for young people centered around real-time, one-to-few conversations. Yubo is creating a space where they can hang out and find out about the world and themselves."
"Yubo demonstrated that the Generation Z has adopted the platform for good, and the word is now spreading far beyond its original markets as the start-up just went through its fastest-growing period, offering a most needed safe and international discovery experience to its young users." adds Gil Doukhan, Principal at Iris Capital. "This new ambitious round will fuel its growth and success across North America, Europe, Asia and South America and ensure its world-class safety measures remain industry leaders by far."
"We are thrilled to back this unique journey since 2016 and see it become the major independent European consumer social platform" says François Meteyer, Partner at Alven. "Socializing has always been a major human need. Compared to previous generations' closed social circles, Yubo breaks physical barriers and opens to its millions of daily active GenZ users a digital exploratory window on the world and themselves – all the more relevant in current time when life from home is paroxysmal."
Alice Albizzati, co-founder of Gaia Capital Partners, says: "Yubo has demonstrated unparalleled growth and execution since its inception, having proven its ability to monetize users early on while investing in their safety. We have been impressed not only by its strong capital efficiency and significant activity in the US, but also by how the company paves the way in terms of user safety and empowerment in the consumer social media space. As responsible growth investors, we are thrilled to support this outstanding team in their growth trajectory to achieve global leadership in the coming years."